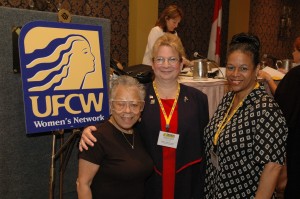 Registration for the 2014 UFCW Women's Network 11th Biennial Convention has been extended to November 11, 2014.
The convention will be held from December 4th–7th at the Hilton San Diego Resort and Spa in San Diego, California. The theme of the convention is "Empowering Women Through Leadership and Training."
Designed to sharpen delegates' leadership skills and set new strategies through education, mentoring, careful planning and empowerment training, the convention is a great opportunity for attendees to learn and discuss how to continue to advance the UFCW's agenda.
Click here for more information on the convention and how to register, and here for the Spanish version.